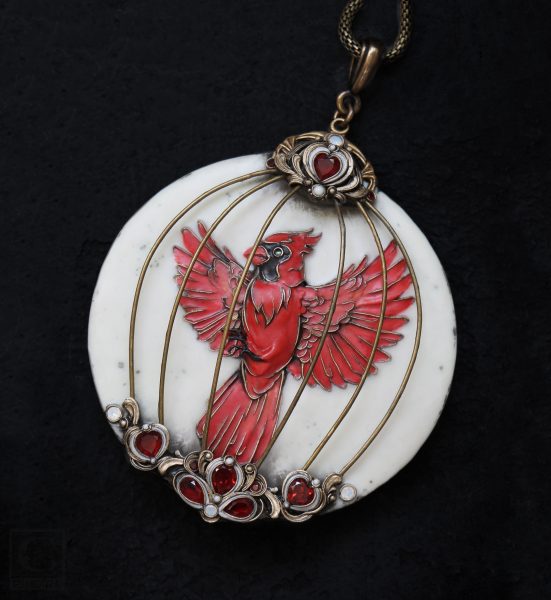 The caged Red cardinal bird pendant is an allusion to the thaumatrope, an optical toy, that was popular in the 19th century and featured in Tim Burton's film "Sleepy Hollow". The pendant is decorated with a filigree and garnet ornament reminiscent of folklore motifs.
Materials: polymer clay, garnet, pearl, Swarovski crystals, metal fittings.
Techniques: sculptural miniature, filigree, imitation of enamel.
Size: 5,5 cm x 6,3 cm
To purchase, please contact us: noire.grimoire@gmail.com
Product Features
| | |
| --- | --- |
| Materials | |
| Techniques | sculptural miniature, filigree, imitation of enamel. |