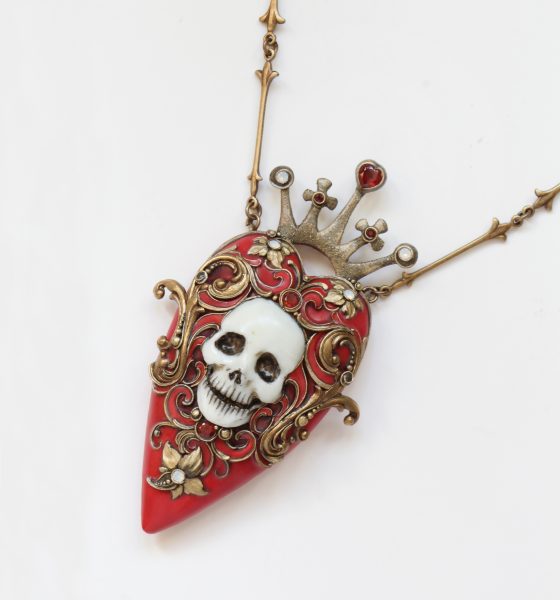 "Dellamorte Dellamore" is the pendant in the shape of a crowned heart, that is closely related to the "memento mori" symbols, the Vanitas genre and the tradition of mourning jewelry. An image of a skull framed by hand-sculpted baroque ornaments in a bright combination of gold and scarlet.
Materials: polymer clay, garnet,  Swarovski crystals, brass, metal fittings.
Techniques: sculptural miniature, filigree, imitation of enamel.
Size: 3-4 cm x 7,2 cm
To purchase, please contact us: noire.grimoire@gmail.com